TO BE SENT APRIL/MAY 2017
The 6th and 7th Lake Improvement Association, Inc., PO Box 164, Inlet, NY 13360
Dear Neighbors:
On behalf of  the 6th and 7th Lake Improvement Association Board, we are pleased to provide this 2018 annual membership letter.
BIG NEWS FOR 2018 – WE'VE GONE DIGITAL!
We're sending this letter via email, at least to those of you who have provided one!  For the rest, not to worry, good old snail mail still works.  But….for every snail mail letter we don't send, that's another 50 cents in membership funds we can put back into our lake improvement mission so we'd really appreciate getting as many of us on email as possible.  Be it new technology or not, we hope we are effective in reaching you and making sure you have the chance to be part of YOUR Association.
AND MORE….
As promised, we have a completely new website – it's the same web address,
http://sixthandseventhlakeassoc.org/
but the structure and content is completely revamped thanks to our resident web guru, Mr. Dave Eichorn.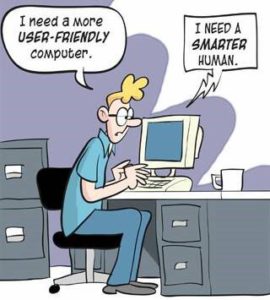 Please take the time to check this out.  You'll also see there is a new email address – 6and7lakes@gmail.com .  Feel free to send us ideas, suggestions, even photos or other content you'd like to share.  Our website is only as good as we make it!  We hope you like what you see and know that we'll be working to make this even better over time.
We're hoping that the web site helps increase membership and community engagement by broadening our reach and visibility.  Truth be told, of the total eligible population around our lakes, only about 50% of us choose to support the Association.  It is certainly meant to be voluntary but we suspect that a portion of our community may not be fully aware of what we're trying to do on our collective behalf, in spite of our efforts to communicate.  So, we're asking for your help here.  Please remind/encourage your neighbors about our Association as we all benefit from broader and more inclusive membership.
Mark your calendars – our Annual Association Meeting/Picnic will be at 11:00 AM on Saturday August 4th at Fern Park.
2018 Membership
Your membership contributions are important we ask that you join or renew for 2018 now. Suggested contributions are as follows:
Membership Dues                          $20.00
Fireworks                                            25.00
Milfoil Project                                    20.00
Handicap Dock                                  20.00
    Total                                              $85.00
Please send your membership contributions to:
The 6th and 7th Lake Improvement Association, Inc., PO Box 164, Inlet, NY 13360
OR
On-Line through our new website!
(look at that, another 50 cent savings!)
Thank you for your support and we urge you to join or renew your 2018 membership as soon as able.  If you have any questions, please do not hesitate to contact myself or any of the other Board Members.  Otherwise, I wish you a happy Spring and Summer 2018, and look forward to seeing you at the August 4th Meeting/Picnic.
Sincerely,
Dan Smith
President, The 6th and 7th Lake Improvement Association, Inc.